Professional and Guaranteed
PEST CONTROL SOLUTIONS by
THE EXTERMINATORS INC.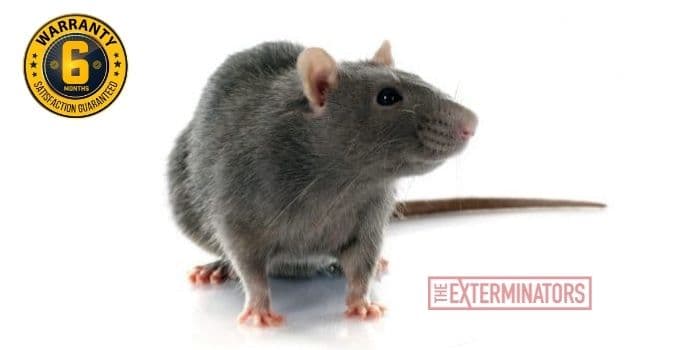 WE TAKE PRIDE IN OUR WORK AND SEE EVERY JOB THROUGH. IF PESTS RETURN WITHIN THE CONTRACTUAL PERIOD SO WILL WE.
Pest Control Georgetown. If contractual pests return following service and within the guarantee and warranty period we will return at no additional cost. We work hard on keeping our customers pest free. We guarantee every service and provide extensive warranties to make sure pests are gone and our customers are happy. Call The Exterminators Inc. for pest control services in Georgetown.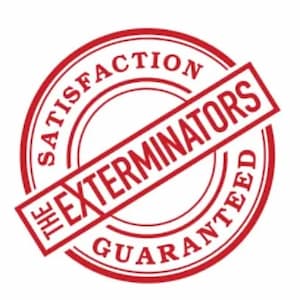 Professional, affordable and reliable pest control solutions by licensed and insured exterminators.
If you experience sightings of property damage, rodent feces, stains and skin rashes, you can be sure that you have an infestation problem. An infestation may differ in the extent of the spread, but it's an infestation nonetheless and needs a quick resolution before it spreads further and causes even more damage. Our experienced staff at Pest Control Georgetown provides you with affordable and effective solutions. Call us at 647-931-1428.
Pest Control Georgetown
Pest infestations can be rather annoying. Trying to get rid of pests like bed bugs, ants, cockroaches and mice by cheap or home remedies may not be as effective. We at Pest Control Georgetown can provide you with the best extermination services. Call us at 647-931-1428 and our trained and licensed staff will visit your property for an initial survey and then provide you with customized treatment methods, depending on the level of infestation in or around your property.
We provide extermination services 7 days a week. Call us at 647-931-1428 and speak to our technician who will book an appointment for a visit by one of our experienced exterminators, following which we will provide you with a suitable extermination treatment.
Call us today and our licensed and trained professionals will soon be at your doorstep with a guaranteed solution.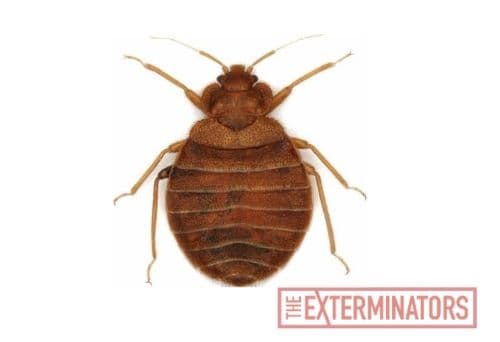 At Pest Control Georgetown we offer a comprehensive bed bug treatment that eliminates bed bugs completely inside the property. Our seasoned experts have multiple years of experience in the complete eradication of bed bugs throughout Georgetown and neighboring cities. Our technicians are licensed, trained, and experienced to deal with any extent of an infestation easily. The technicians at Pest Control Georgetown can tailor and adapt their treatment strategy with flexibility and are happy to accommodate your needs whenever possible. The formulations that we employ during our extermination process are environmentally-friendly and safe to use around others. Before we begin the treatment, we might ask you to bag and stow away items for a quick and efficient treatment. If you have any questions regarding our process feel free to give us a call, and we'll put your mind at ease.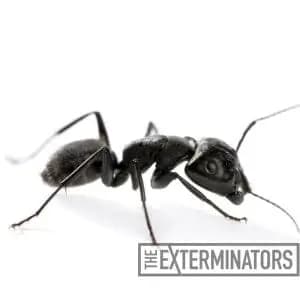 Pest Control Georgetown offers a comprehensive treatment solution that eradicates ants completely from the property. The seasoned individuals that make up the impeccable team of Pest Control Georgetown have an extensive track record in the complete eradication of all kinds of ants throughout the Georgetown area. All the technicians have profound specialized knowledge to deal with ants effectively and quickly. Our technicians use safe and environmental-friendly formulations that are safe to use around others. In all the years that we have been active, we are proud to be at the forefront when it comes to ant control solutions in and around the Georgetown area. All our technicians are licensed and can handle and resolve any infestation regardless of the size and the extent. We offer complete removal of ant presence from your property definitively and offer strong exclusion and proofing solutions to keep the ants out once and for all. Contact us now to find out more about our process.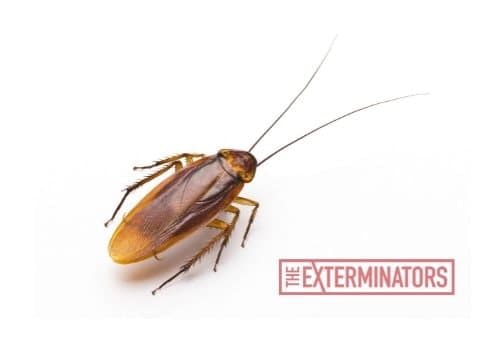 At Pest Control Georgetown we aim for the complete eradication of all cockroach presence throughout residential and commercial properties. We do this carefully through strategic planning by determining and locating the entry-points along the whole perimeter of the property. An interior inspection is also conducted to determine the level of the infestation so that appropriate countermeasures can be taken. After finding all the entry-points that consist of holes, cracks, crevices, and structural gaps, we then discuss and present the photographic evidence of the entry-points. We also will give recommendations to strengthen areas of the property that seem prone to infiltration. The next phase involves applying the formulations to the areas that will yield the highest result. We may have to drill a hole to get the formulation behind walls to create maximum reach. In the first weeks, you may already notice a decrease in roach presence. Next, we will get to the sealing and proofing of your property to prevent any future infestation! If you have any questions about the process feel free to give us a call and we will give you a detailed rundown of our process.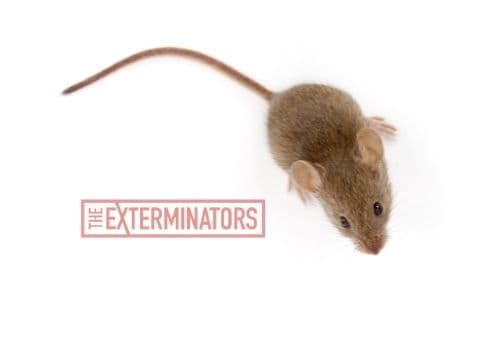 Hiring a professional mice exterminator is a guaranteed way to rid your property of mice. Our seasoned team consists of licensed, trained, and experienced technicians that have gone through all the motions to become the best in their field. All of our technicians have profound specialized knowledge of the behavioral patterns of mice which would make it a challenge for the average DIYer. The formulations and the tools that we employ during our comprehensive mouse control treatment are of a high caliber that offers no equivalent in your conventional DIY stores. Paired with the knowledge and the experience, our treatment is a guaranteed way to eradicate all mice from your property. Contact us now and we will walk you through our process.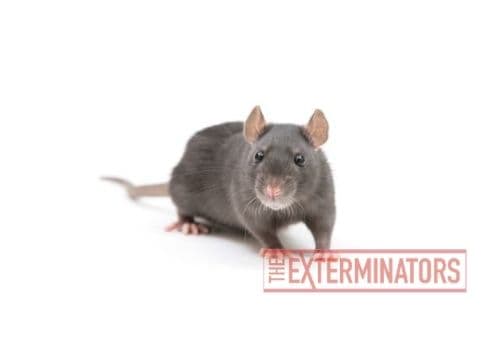 Rats are an incredible destructive rodent that prefers tasty outdoors. When it does find its ways indoors it does so through often a left open garage doors or squeezing through structural gaps. Once inside the rat can chew and nibble on anything that comes its way. Rats can create fire hazards by chewing through wiring and cabling that can eventually cause a house fire. Rats can cost property owners their reputation because they roam filthy places such as sewers, dumps, and the streets and therefore likely to transmit diseases and viruses. Rats are high in water content which means when the rat dies in a hard-to-reach place inside the property the stench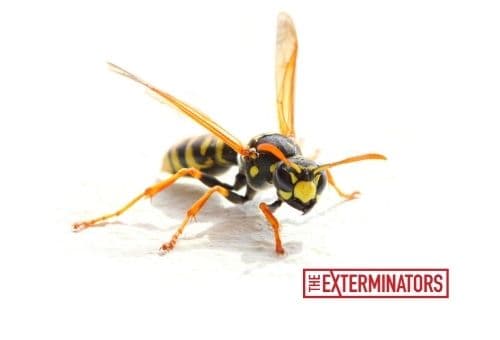 Wasps are typically present in the warmer months in the spring and the fall. Wasps establish a colony and build a nest after having fully invaded an area. They typically build their nest closest to the food source in shaded areas under soffits or tree branches. It is not unusual to see a nest built into a wall where it can cause structural damage over time as the nest expands in size. Children and pets are the ones most at risk of being stung since they sting anyone or anything that gets in their way multiple times. Wasp removal and handling is a delicate process. Any misstep during the process can result in serious bodily harm therefore it should only be performed by trained licensed professionals who have the right tools and protective equipment at their disposal. Contact us now to learn more about our process.
Types of Wasps
There are many varieties of paper wasps. Generally, paper wasps have a slim figure and have yellow discoloration on their all-black bodies. Their nests are constructed from various organic materials combined with salvia that has the resemblance of paper. Hence the name paper wasp.
Mud daubers are a solitary species of wasps that differ a lot from other wasps since these wasps construct the nest out of the mud. Mud daubers become active in the springtime. When the nest is completed, they go around and hunt for spiders which they bring back for larvae to feed on.
Carpenter bees resemble honey bees. What sets them apart is that these bees make their nest from digging tubular holes and wood not covered in bark. Their partners feed on pollen and nectar and overwinter for next spring. Male carpenter bees can actually only show aggression whereas females are the ones doing the fighting with stinging. Wasps are only able to live and build their nest up till one season after which they die.
Dangers of Wasp Infestation
One of the dangers that are associated with having a wasp nest so close to your home is the imminent danger that the wasps pose to sting you and the ones around you. Wasps tend to sting multiple times and they do not let anything and anyone in their way. Children and pests therefore the most at danger of being stung. Stings can be incredibly painful and if you have been stung seek medical assistance immediately.
Pest Control Georgetown
THE EXTERMINATORS INC. In Georgetown

At Pest Control Georgetown we are dedicated to relieve our communities from the woes of pest infestations and wildlife breaches. Our licensed insured technicians are part of an impeccable team made up of seasoned individuals that have years of experience in combatting infestations all over the area and beyond Georgetown. The crew at Pest Control Georgetown has the best arsenal of tools and formulations at its disposal to combat the fiercest infestations imaginable and we have been doing this for the past 10 years so you can imagine the level of skill and expertise that is involved in every single case. Pest Control Georgetown prides itself on being at the forefront of our communities when it comes to safe and ethical wildlife removal. We do not kill or harm the animal during any stages of our removal process and we ensure the complete safety of the animal in question. At Pest Control Georgetown we care about the very same communities that we serve and that we are a part of that is why we use environmental-friendly formulations that have no harmful effects on our surroundings. We chose the green formulations consciously because we feel that we can make a difference in starter a greener tomorrow from today on.