Bed Bug Exterminator Georgetown
Professional and Guaranteed
Bed Bug Control Solutions By
THE EXTERMINATORS INC.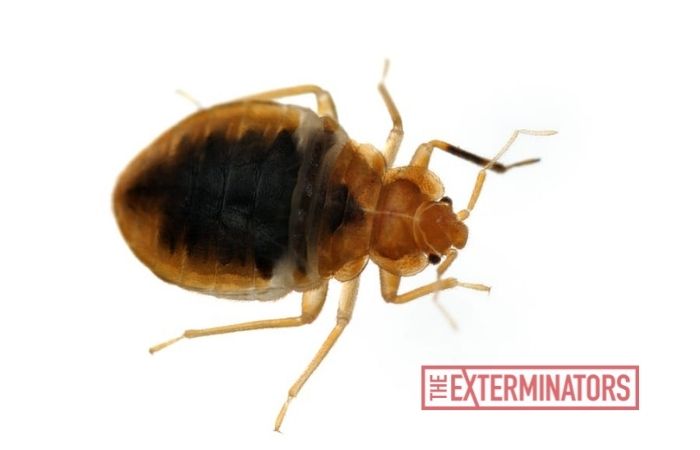 WE TAKE PRIDE IN OUR WORK AND SEE EVERY JOB THROUGH. IF BED BUGS RETURN WITHIN THE CONTRACTUAL PERIOD SO WILL WE.
If contractual pests return following service and within the guarantee and warranty period we will return at no additional cost. We work hard on keeping our customers bed bug free. We guarantee every service and provide extensive warranties to make sure bed bugs are gone and our customers are happy. Call The Exterminators Inc. for Georgetown pest control services.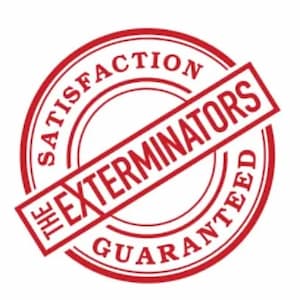 Bed Bug control solutions by licensed and insured exterminators.
Bed Bug Control Georgetown. Bed bugs are a breed of pests that feed only on blood. Their presence in your home or office can be really annoying as they suck the blood out of you, literally! Bed bugs infiltrate your home by travelling on a host or in luggage through which they can be easily transferred from one place to another. Once they are in your home, they breed, multiply and spread at great speed. Before you know it, you're dealing with thousands of bugs that you just can't seem to get rid of.
This is when you need to call professional help. We at Bed Bug Control Georgetown would be glad to help you exterminate those pests from your home, and we guarantee complete extermination with a follow-up control treatment that aids the avoidance of a bug infestation recurrence.
Contact us at 647-931-1428 and book an inspection today. After a no-obligation inspection is carried out by our expert staff, we provide you with a customized treatment solution that caters to the extent of infestation in your home.
Call us today and our licensed and trained professionals will soon be at your doorstep with a guaranteed solution.
Challenges Faced When Exterminating Bed Bugs
Bed bugs hide in concealed places, especially in the furniture present in your house. They lay eggs and multiply very quickly and hence it gets almost impossible to exterminate them completely. Bed bugs need to be exterminated from every nook and corner of your home, every joint and fold of your furniture and bed and every crevice in the walls. If even one spot is missed out, these pests do not take long to start up a completely new infestation.
Bed bug bites leave a nasty rash on your skin and the irritation can last up to several days. It is hence necessary to locate all the concealed places that these bed bugs could be hiding in and ensure that the treatment is carried out at all these spots. A female bed bug can lay hundreds of eggs in a lifetime. These eggs are cylindrical in shape and are white in color. The female lays these eggs in concealed places away from any potential threat. This lets the eggs hatch safely and the bed bugs multiply.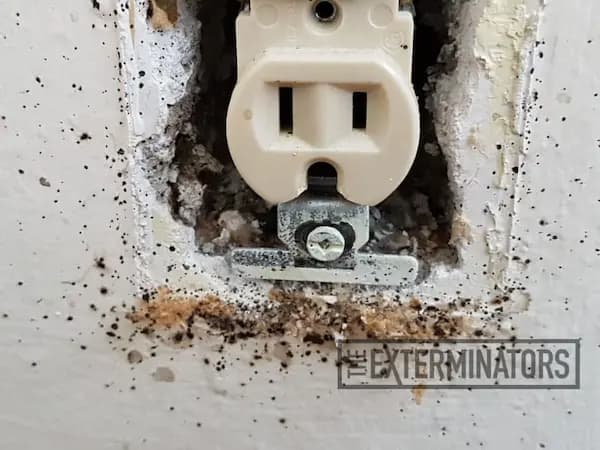 There are certain trails bed bugs leave behind that point to obvious signs of infestation. One of them might be the most obvious one such as waking up with bed bug bites, Small blood stains or dark brown stains on mattresses, sheets, pillows, and clothes are probably the most visible signs. If you see some stains that are brown or dark brown in color this might indicate that it is either blood or droppings left by cockroaches. This will not occur if you have a small presence of bed bugs but will take place if you have a large presence. If the problem becomes serious enough you will be able to smell a sort of musty odor.
Bed bugs rely entirely on your blood to survive and are called blood meals. Bed bugs often come out at night team to feast on you leaving marks that resemble mosquito bites on uncovered skin. They can be itchy, red, and form bumps over time and worst of it all is that in some cases these bites won't be noticed as much as 9 days after. If you need to get rid of bed bugs in a safe and efficient manner, contact Bed Bug Control Georgetown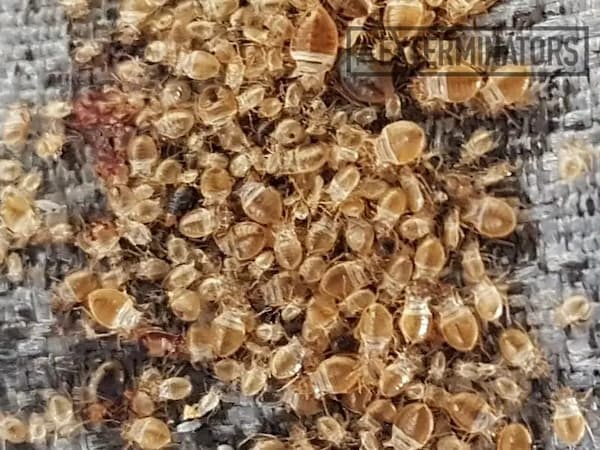 Bed bugs make their rounds to the host 5 to 10 days to feed themselves. They like to stay close to the host and like to go to places where humans sleep or relax the most. They can mostly be found between the seams of the mattress or on couches quietly tucked away till it is time to strike when humans are sound asleep. Bed Bugs do this as discreetly as possible and leave immediately when they are done using an 'escape route' It is interesting to note that bed bugs, even though, come in direct contact with the bloodstream do not transmit any known diseases or viruses. However, the psychological toll from having insects suck the blood out of you can be an unpleasant lingering thought that can lead to many sleepless nights.
Why are Bed Bugs Dangerous?
When speaking about the transfer of viruses and diseases, the bed bug strangely poses no threat to the overall health. Even though the bed bug is in direct contact with the bloodstream the only negative outcome is that the presence of bed bugs might cause allergic reactions to the skin and cause rashes. It might trigger allergic reactions for those who have asthma. Dealing with bed bugs can be very tiring both mentally and physically. Waking up to bumps and irritation is not the best way to get out of bed and start your day. Bed Bugs can be virtually everywhere where you don't want them to be because bed bugs hang out in places where humans are the most present. This non-stop disturbance can affect people mentally and can lead to a lack of sleep until the problem is not fully resolved. This can plague people many days after the extermination because of what they went through during the ordeal.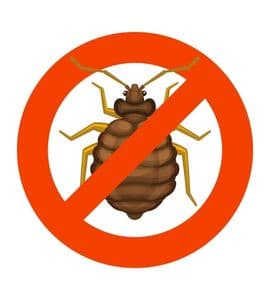 At Pest Control Georgetown we offer our neighbors a comprehensive bed bug treatment that will bring the population down to 0. Our seasoned experts have multiple years of experience in the complete eradication of bed bugs across Georgetown and neighboring cities. Our technicians are licensed, trained, and experienced to deal with any level of infestation easily. The technicians at Pest Control Georgetown can tailor and adapt their treatment strategy with flexibility and are happy to accommodate your needs. The formulations that we employ during our extermination process are environmentally-friendly and safe to use around others. Before we begin the treatment, we might ask you to bag and stow away items for a quick and efficient treatment. If you have any questions regarding our process feel free to give us a call, and we'll explain our process.
At Pest Control Georgetown we stand behind our successful methods and exclusion and proofing solutions that consistently have been proven to be a success. This is thanks to our highly skilled technicians that are dedicated to the very same communities that we are part of. Across Georgetown, we have helped numerous business owners and homeowners find their peace and comfort back that they have so longed for before our arrival. When we visit your property, you can be assured that you are visited by seasoned experts that have solved tonnes of cases across Georgetown and beyond. Our technicians are all licensed by the Ministry of Environment and are all insured to protect themselves as well as our customers from unforeseen circumstances. We care deeply about the communities we serve and for this reason, we made a conscious effort to be the change that the world needs right now. We chose to only use environmental-friendly formulations because we are aware of the impact and responsibility we have on our surroundings. They are non-toxic and safe to use around others. Safety is on top of our list of priorities this is why we do everything with safety in mind by following strict industry guidelines and regulations to ensure uniform quality across the board. We pride ourselves to be serving the very same people that are part of our communities and we continuously strive to bring comfort and peace back in every house and business we visit. At Pest Control George we send pests packing so let us know when we can do the same for you by simply giving us a call!

Getting Rid of Bed Bugs for Good
Our staff at Bed Bug Control Georgetown are trained and licensed to provide you with the best solutions to your bed bug problems. We inspect the level of infestation in your home or office settings and offer you a customized treatment solution that eradicates these pests for good.
Call us at 647-931-1428 and speak to one of our technicians who will help you book an inspection appointment. We offer you competitive rates and our services are available 7 days a week. So call us right away and let us help you get rid of those blood-sucking bugs!